Ceramic/Porcelain: Floor Tile (glazed)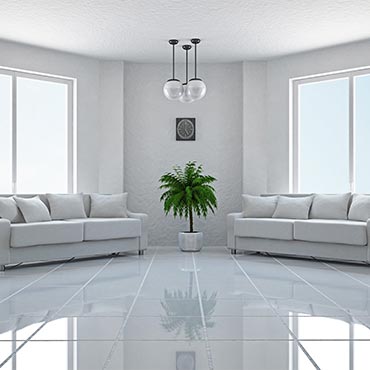 Glazed ceramic tile has an impervious facial finish fused to a semi-vitreous (3.0% - 7.0% water absorption) ceramic body. The color of the tile is derived from the glaze layer, not from the tile body, as the body color can differ from the surface color. Glazed ceramic meets the needs of many installations at a reasonable cost.
Brand Overview
---

---
Profile
|
Website
|
Warranty
|
Green
Home is where the heart is, and American Olean is the trusted choice for residential projects. With countless, on-trend design options, the versatility and durability of American Olean tile make it easy to produce stylish, modern designs anywhere in your home.
---

---
Profile
|
Website
|
Design Tools
Shaw captures the ancient art of ceramics in its versatile collection of ceramic and porcelain tile products. Seven of our porcelain tile collections are manufactured with the environment in mind. At Shaw Floors, we are committed to doing the right thing for the environment, and we partner with Eco-friendly suppliers who share in that commitment. Working with like-minded companies is crucial to creating a healthier ecosystem by reducing the amount of natural resources we consume.
---

---
Profile
|
Website
|
Design Tools
|
Blog
Our extensive selection includes every option, from the finest natural stone to enduring ONE Quartz to our award-winning Panoramic Porcelain.